If you are looking for the best non-synthetic source of essential lipid soluble vitamins, the best recommendation we could possible give is Kyani Sunset. Kyani Sunset is a perfect blend of Mother Nature's lipid-soluble vitamins you won't find elsewhere, lipid-soluble vitamins that can help fight aging, inflammation, and oxidation and promote healthier heart, blood vessels, nerves, eye and cells.
The five main Kyani Sunset ingredients include:
Tocotrienol
Tocotrienol, the new generation of vitamin E, is the lesser known cousin of alpha-tocopherol (the popular over-the-counter preparation of vitamin E); nevertheless, it has a much more powerful antioxidant property (up to 50 to 80 times more than alpha-tocopherol!) and anticancer activity than its predecessor.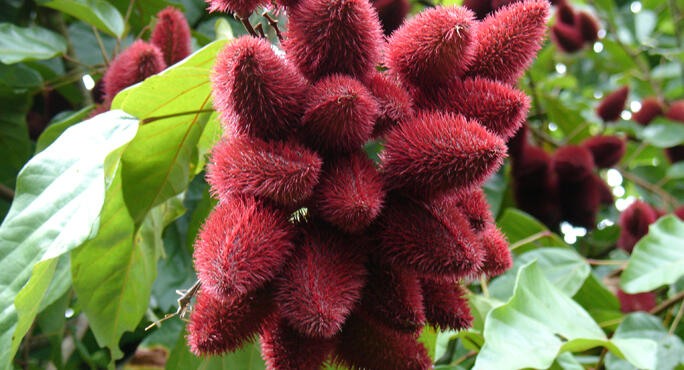 Tocotrienols come from several sources, such as rice bran, palm and annatto. However, the purest form of tocotrienol comes from annatto seeds.
Generally, vitamin E is known for its ability to improve the health of the skin and hair. However, aside from this beneficial effect, tocotrienols are now known to have a role in:
reducing blood cholesterol and improving the outcome of cardiovascular disease
giving a positive influence to the course of diabetes and metabolic syndrome
preventing of tumor and cancer development
Omega 3s
Kyani Sunset contains 500mg of omega 3s and its main source is the Alaskan sockeye salmon. Omega 3s is a polyunsaturated fatty acid. Its most important functions include:
anti-inflammation
promotion of healthier brain development
improvement of nerve function
prevention heart diseases and irregular heart beat
reduction of bad blood cholesterol level
removal of toxins and waste from the blood
Vitamin A
Vitamin A is known for its crucial role in vision. However, it is also very important for:
reproduction
bone growth
cell growth and differentiation
Vitamin A helps keep the surfaces of the eyes, lungs, gastrointestinal tract and urinary system healthy.
Vitamin D
Vitamin D belongs to the group of steroid-like lipid soluble vitamin called the secosteroids and it has many diverse functions, namely:
regulation of calcium and phosphate in the blood to promote healthy bone growth and remodeling
protection of older adults against osteoporosis
influence neuromuscular function
influence inflammation
regulation of gene proliferation, differentiation and cell death
Scientific studies also reveal that regular vitamin D supplementation can also help prevent:
cardiovascular diseases
diabetes mellitus 2
multiple sclerosis
asthma
cancer
allergies
psychiatric problems, particularly depression
Astaxanthin
The astaxanthin content of Kyani Sunset comes from the Alaskan sockeye salmon, the organism with the highest known concentration of astaxanthin in the planet. Astaxanthin is known as the "King of Carotenoid," a potent lipid-soluble antioxidant that makes the Alaskan sockeye salmon turn brilliant red. This antioxidant helps protect the membranes of eyes and skin from the possible harmful effects of free radicals.